Lincoln's Response to Senate's Request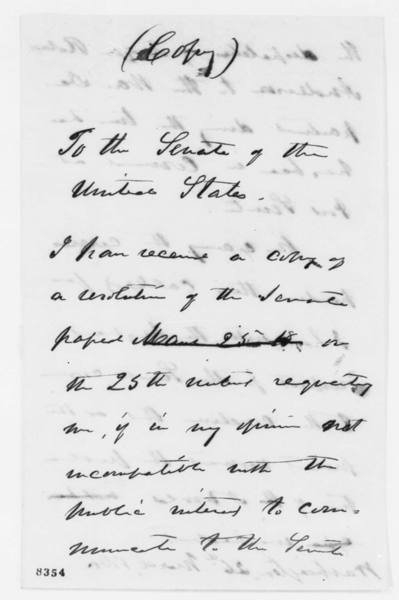 President Lincoln's response to the Senate's request for Major Robert Anderson's dispatches.
credit: Series 1. General Correspondence. 1833-1916. Abraham Lincoln to Senate, Tuesday, March 26, 1861 (Refuses to release documents pertaining to Fort Sumter). Available at Abraham Lincoln Papers at the Library of Congress Manuscript Division (Washington D.C.: American Memory Project, 2000-02), accessed 04-13-2011.