April 15, 1861: President Lincoln Calls Congress into Emergency Session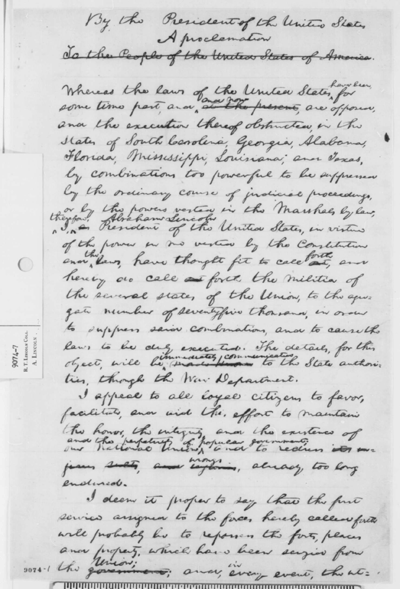 Transcript
Courtesy of the
American Memory Project
Full Citation
credit: Series 1. General Correspondence. 1833-1916. Abraham Lincoln, Monday, April 15, 1861 (Proclamation on State Militia), Available at Abraham Lincoln Papers at the Library of Congress Manuscript Division (Washington DC: American Memory Project, 2000-02), accessed 06-30-2011.