Truman Committee Inspecting a Ford Bomber Plant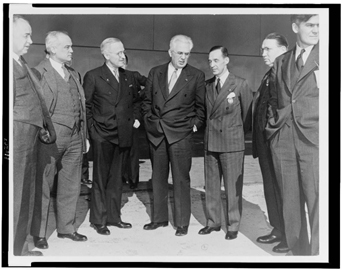 The Truman committee on inspection of a Ford bomber plant at Willow Run, Michigan. Left to right: Senator Harley Kilgore, Senator Harold Burton, Senator Harry Truman, Senator Homer Ferguson, Edsel Ford, Bricker, and Senator Joseph Ball.
credit: Photo courtesy of the Library of Congress.