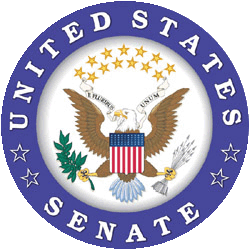 ON THE SENATE FLOOR
Friday, February 15, 2013
Mr. Tim Kaine, from the Commonwealth of Virginia, called the Senate to order at 12:01 p.m.
Legislative Business (Friday, February 15)
-- Received in the Senate, considered, and agreed to without amendment by Unanimous Consent.
-- Message on Senate action sent to the House.
Adjournment
Under the authority of the order of yesterday, at 12:02 p.m. the ACTING PRESIDENT pro tempore declared the Senate adjourned, under its order of yesterday, until 2 p.m. on Monday, February 25, 2013.